Hay tres tipos de luchadores: los profesionales, los amateurs y todos los demás. FIGHTLAND es el club para todos los demás.
Aquí te encontrarás con estudiantes, médicos, amas de casa, abogados, policías, funcionarios, opositores, comerciales… hombres y mujeres que quieren entrenar como boxeadores, pero sin levantarse al día siguiente con un ojo morado. Personas con ganas de esforzarse, divertirse y conseguir la mentalidad y el cuerpo de un luchador, con independencia de su edad o estado físico actual.
Aproximadamente el 45% de los clientes de FIGHTLAND son mujeres, tratándose de un porcentaje elevadísimo y hasta ahora desconocido en los clubes de boxeo.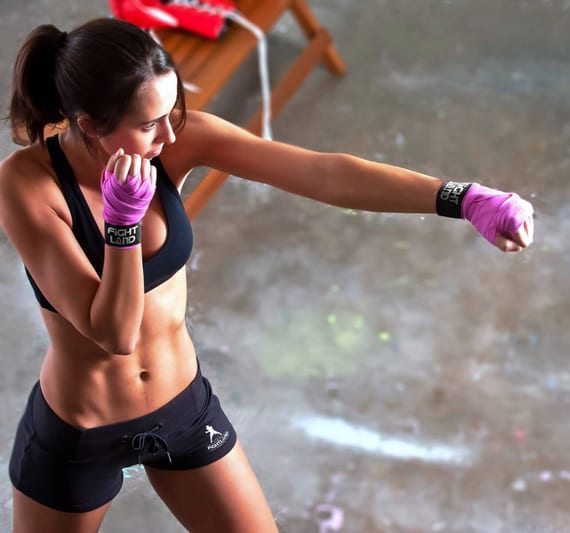 "And now, those of you who have strength and courage in your heart, take a step forward, put on your gloves and raise your arms (Virgil, The Aeneid)."
Tenemos clases especiales de "Boxeo Junior" para chicos y chicas entre 12 y 16 años, donde decenas de ellos pasan todas las semanas por FIGHTLAND divirtiéndose, poniéndose en forma y llevando a cabo un ejercicio lleno de ventajas, tanto físicas como psicológicas.
No aceptes estereotipos. No aceptes limitaciones. Que ni tu edad, ni tu sexo, ni tu estado físico te condicione. La única barrera para luchar con nosotros es la que tú mismo quieras poner y, créenos, es la que más disfrutarás derribando.
Si quieres saber cómo son nuestros luchadores, haz una prueba rápida: deja de leer esto en la pantalla, levántate y busca el espejo más cercano. Mírate fijamente, cierra los puños y levanta las manos… Ahí tienes un luchador.