WHAT DO WE DO AND WHO ARE WE?
Somos la mayor cadena de gimnasios de España especializada en Boxeo sin contacto. Desde 2014 estamos acercando el boxeo a más de 4.000 clientes de toda edad, sexo y condición física, que disfrutan día a día del entrenamiento más efectivo, saludable y divertido que puedes imaginar.
Somos un equipo formado por profundos conocedores del sector, con una amplia trayectoria tanto dentro del mundo del deporte como de la empresa. Hemos ocupado puestos de alta dirección en España y en el extranjero, desarrollando la mayor parte de nuestra carrera profesional en el sector financiero. Especialistas en banca, en dirección de fuerzas de venta, formación y motivación de equipos de alto rendimiento… y hoy en día en hacer disfrutar y alcanzar la mejor forma física imaginable. En el apartado US de esta web, podrás conocernos un poco mejor.
is a BOXING TEAM BUILDING activity.
WHAT DO WE DO AND WHO ARE WE?
Convoca a tus empleados para vivir una experiencia totalmente diferente, original, divertida y retadora, fuera de su entorno habitual y alejada de las presiones y preocupaciones diarias. Si tú quieres, solo sabrán que tienen que acudir en ropa de deporte… ¡la primera sorpresa será cuando vean que tienen que entrar en un club de boxeo!
Nosotros pondremos a su disposición todo el material de entrenamiento necesario, incluyendo vendas y guantes de boxeo. Les contaremos algunas historias de esfuerzo, fracaso, superación y éxito muy reales y muy actuales, que les harán reflexionar.
De forma intensa y divertida aprenderán los fundamentos del boxeo, disfrutarán y descargarán adrenalina. Llevarán a cabo un completo entrenamiento caracterizado por algunos valores que todos queremos para los integrantes de nuestra empresa: esfuerzo, imaginación, persistencia, concentración, fuerza de voluntad, capacidad de reacción, adaptación al adversario…
Ofréceles una jornada distinta, 100% segura, que les permita potenciar su lado más luchador y su espíritu de equipo. Sácalos de su zona de confort y permíteles compartir una nueva experiencia en un entorno motivador y atractivo.
La jornada estándar consta de una hora y media de duración efectiva, en horario de mañana o tarde a convenir, cualquier día de la semana de lunes a domingo.
El número mínimo de participantes en las clases de boxeo es de 10 y el máximo de 50. Su edad, sexo, y condición física son irrelevantes, si bien necesitamos conocer de antemano si hay personas con alguna lesión o limitación física, de forma que les adaptemos la actividad para garantizar su disfrute y aprovechamiento.
En cualquier caso, la duración y el formato son adaptables a la disponibilidad y necesidades del cliente.
La jornada se llevará a cabo en las instalaciones de
FIGHTLAND, en el club que mejor se adapte a tus necesidades. Todos nuestros gimnasios están en zonas perfectamente comunicadas por múltiples alternativas de transporte público.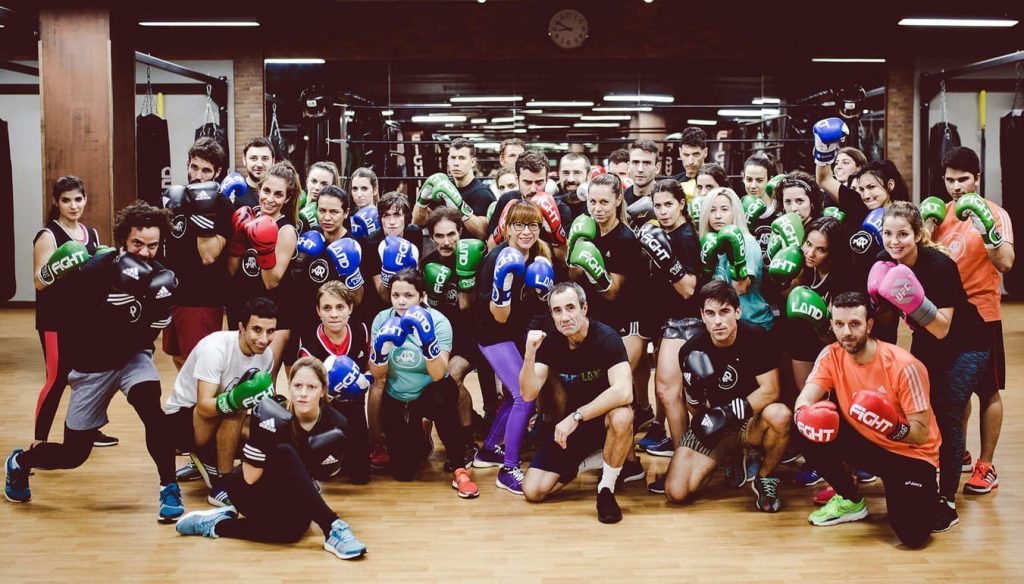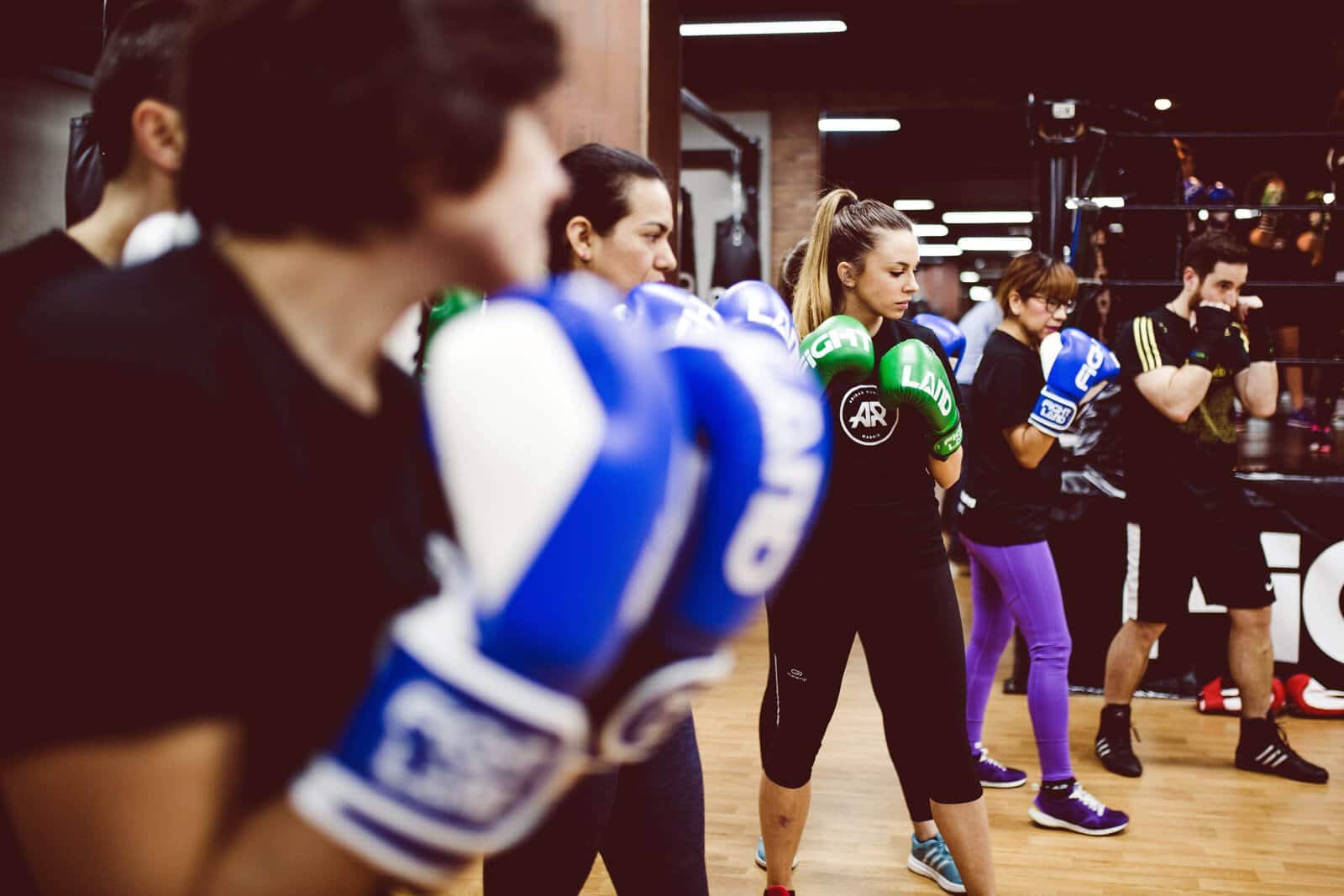 Contact us for a free quote. We will adapt to your budget depending on the attendees, schedule, day of the week, or any other requirements you might have.