There are three types of fighters: professionals, amateurs and all the others. FIGHTLAND is the club for all the others.
Here you will find students, doctors, housewives, lawyers, police officers, civil servants, candidates for public jobs, sales people… men and women who want to train as boxers, but without getting up the next day with a black eye. People who have the will to work hard, have fun and achieve the mentality and the body of a fighter, regardless of their age or current physical condition.
Approximately 45% of FIGHTLAND clients are female, which is a very high percentage and had never before been seen in boxing clubs.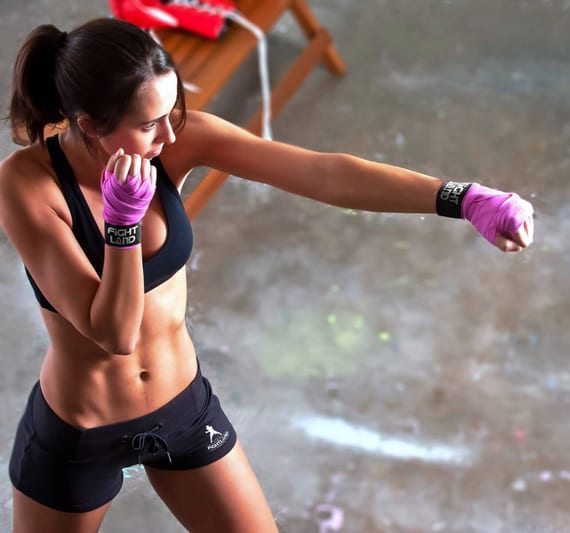 "And now, those of you who have strength and courage in your heart, take a step forward, put on your gloves and raise your arms (Virgil, The Aeneid)."
We have special "Junior Boxing" classes for boys and girls aged 12 to 16, where dozens of them come to FIGHTLAND each week to have fun, get in shape and carry out an exercise full of advantages, both physical and psychological.
Don't accept stereotypes. Don't accept limitations. Don't let your age, gender or physical state condition you. The only barrier for fighting with us is the one you want to find and, believe us when we say, it's the one you'll enjoy breaking down the most.
If you want to know what our fighters are like, do a quick test: stop reading the screen, get up and look for the nearest mirror. Look closely, close your fists and raise your hands… There you have a fighter.