WHAT DO WE DO AND WHO ARE WE?
We are the largest chain of gyms in Spain specializing in contactless boxing . Since 2014 we have spent every day making boxing more accessible for more than 3,000 clients regardless of age, sex or physical condition , to enjoy the most effective, healthy and fun training imaginable .
We are a team of people with a deep knowledge of the sport, with diverse backgrounds both in the world of athletics and business. We have held senior management positions in Spain and abroad, with most of our professional careers having been spent in the financial sector. We are specialists in banking, sales force management, training and motivation of high-performance teams… and today in having fun and achieving the best physical shape possible. In the About Us section of this website, you can learn a bit more about the team.
is a BOXING TEAM BUILDING activity.
WHAT DO WE DO AND WHO ARE WE?
Gather your employees together to have a totally unique, original, fun and challenging experience, outside their usual surroundings and away from daily pressures and preoccupations. If you want, we can arrange it so that all they're told is to come wearing work-out clothes … their first surprise will be when they see they've arrived at a boxing club!
We will provide all the necessary training equipment, including handwraps and boxing gloves. We'll share some very real and timely stories which will make them reflect on hard work, failure, success and overcoming challenges.
In an intense and fun atmosphere, we'll teach the basics of boxing, making sure everyone has fun and gets a dose of adrenaline. Participants will undergo a complete training characterized by some of the values that we all want for the members of our companies: effort, imagination, persistence, concentration, willpower, reflexes, adapting to our adversaries…
Offer your employees a different, 100% safe workday that will allow them to strengthen the fighter living inside them and cultivate team spirit . Take them out of their comfort zone and allow them to share a new experience in a motivating and engaging environment .
The activity consists of an hour and a half from start to finish, scheduled either in the morning or afternoon, any day of the week from Monday to Sunday.
The minimum number of participants is 10 and the maximum is 50. Age, sex and physical condition are irrelevant, although we need to know in advance if there are people with any injuries or physical limitations, so that we adapt the activity to ensure everyone can enjoy and take advantage of the event.
In any case, the duration and format are adaptable to the availability and needs of the client.
We'll welcome you at any of our FIGHTLAND facilities, in the club that best suits your needs. All our gyms are in areas which are easily accessible by multiple means of public transport.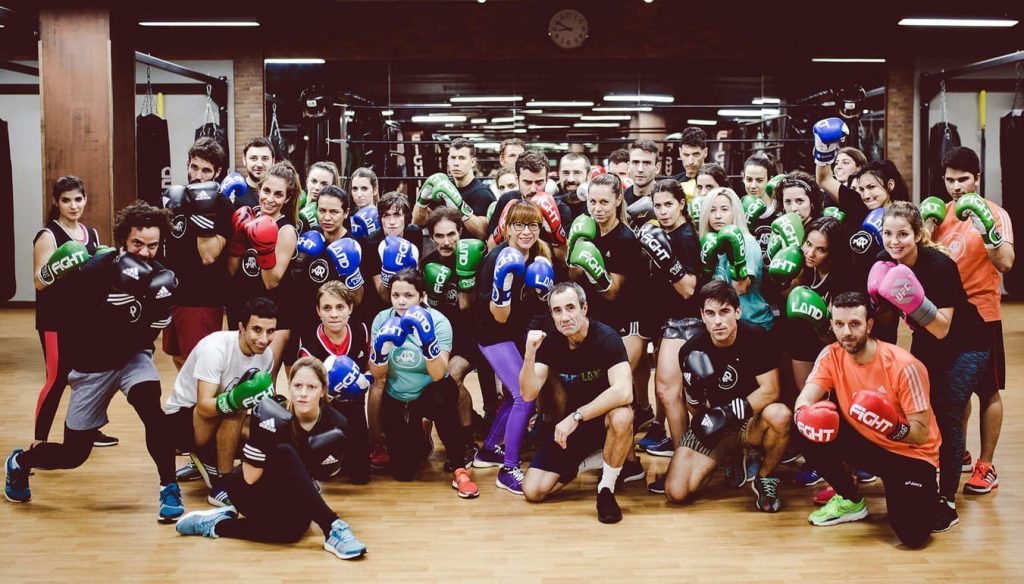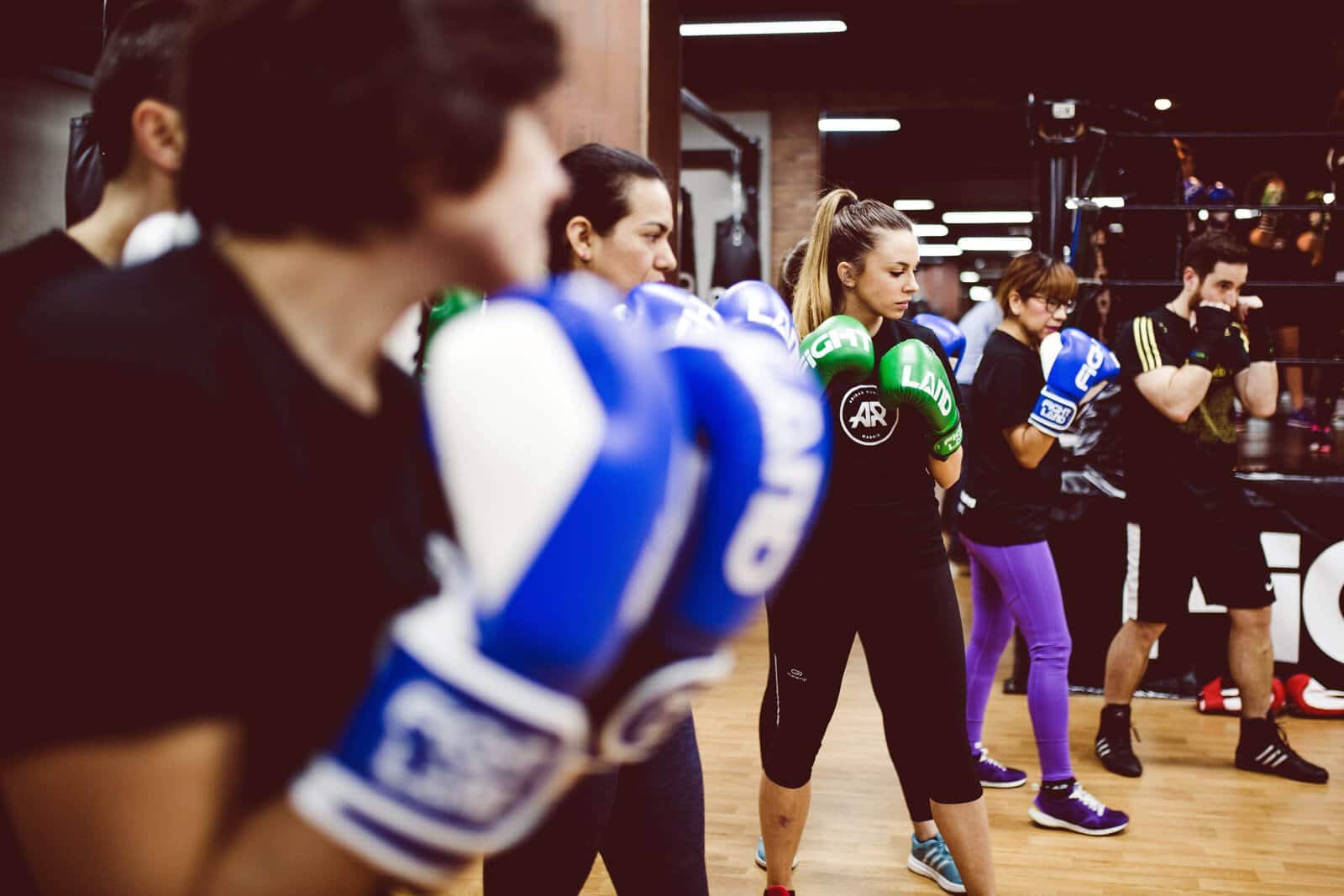 Contact us for a free quote. We will adapt to your budget depending on the attendees, schedule, day of the week, or any other requirements you might have.