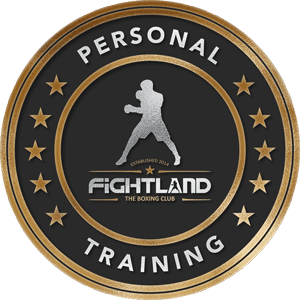 What are you looking for?
Whatever your goal ... we can help you!

All our experience and resources, so that you achieve the best results in the shortest possible time and, in addition, and in the most fun, effective and safe way.

A personalized training, adapted to your goals and adjusted to your starting situation : physical condition, experience, possible injuries, etc.

A safe training , with continuous supervision to guarantee the correct execution of all exercises, avoid injuries and accelerate the results.

Your personal trainer will be a professional with extensive experience, who will be by your side motivating you and helping you achieve your goals .

The possibility of carrying out your personal training in the FIGHTLAND club that suits you best and at the time you prefer .

One-hour classes, which you can do both individually and in a group of two or three people.

Individual classes lasting half an hour.
What are you WAITING FOR?
Tell us what you are looking for, what are your goals, your availability ...
Will you come alone or with your partner? Or with two more friends? Do you want to focus all your training on boxing?
Have you had a recent injury that continues to bother you?
Are you interested in enhancing a specific area of ​​your body? ...

Speak with us!